To give back to the great teachers in our area, and further promote financial literacy to our area youth, we will present one of the following teachers with the CFCU Teacher of the Year Award at our Dodgeball Tournament on Saturday, September 22, 2018.
This award includes; a $300 Visa gift card for classroom supplies, a free subscription to Banzai! (an online financial literacy program), a presentation from CFCU staff about financial literacy tailored to their class, and CFCU swag for themselves and a little something for their students. The following three teachers had the highest number of nominations and are now competing for this award.
Please enter the name of your selected teacher and your email address to vote. You may vote once, daily.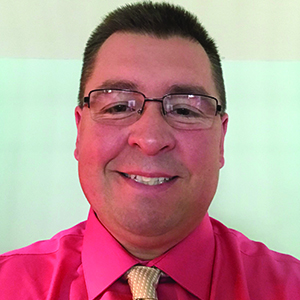 Andrew Passinger
Corry School District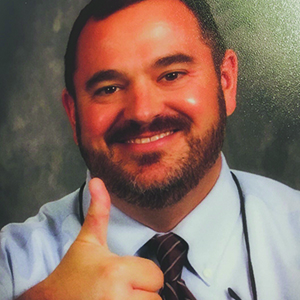 Andy Pitrone
Union City School District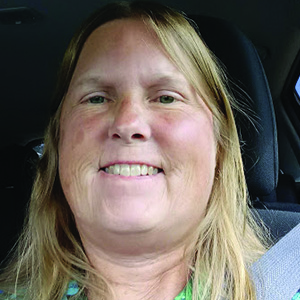 Terri Fowler
Corry School District
The competition has ended. Voting has closed.
Andrew Passinger - Andrew Passinger graduated from Eisenhower High School in 1996 and Edinboro University in 2000 with a bachelor's degree in secondary education. He earned a master's degree in curriculum and design from Gannon University in 2005. Passinger began his career at Corry Area High School in August 2000 as an English teacher and has remained in the high school for 18 years. He was promoted to the position of assistant middle-high school principal at the beginning of the 2018-19 school year. Up until this year, Passinger was also the head of the English Language Arts Department, gifted coordinator, career portfolio coordinator, junior class adviser, sophomore class adviser, and head coach of the boys' track and field team. "I have enjoyed every moment in the classroom with my students. My goal was always to guide them toward success in every task they faced. And while I am transitioning into a new set of challenges, I still look forward to interacting with students every single day. This is certainly an honor to be recognized by them."
Andy Pitrone - Andy Pitrone is a third-grade teacher who has been with the Union City Elementary School for 18 years. He's currently pursuing his Doctorate in Education (EdD) from the University of Pittsburgh. Andy enjoys hosting a podcast called GRANDstories, which is devoted to empowering grandparent caregivers from Erie County tell what it's like leading their respective grandfamilies. He also loves providing opportunities for his students to write on their classroom blog and express themselves through Instagram. Presently, Andy volunteers his time on Erie County's Kinship Care Network and spent his summer learning from the staff and families of the Union City Family Support Center. He's excited to begin another year teaching with his wife of 18 years, Jennifer. Andy would like to note that his otherwise professional school photo has him giving a thumbs up in honor of his late friend and colleague, Chad Ewings, who tirelessly fought cancer until the end. He is greatly missed at Union City Elementary.
Terri Fowler - Terri Fowler has worked as a Learning Support teacher for the past 33 years. She has worked in the Corry Area Middle and High School for the past 15 years. While she primarily teaches algebra and biology, she is has worked to receive multiple certifications, so she can teach all subjects. She lives in Corry with her husband Jim. They have three children (Jimmy, Jake, and Jeannie) all who attended and graduated from Corry Area High School. Terri is also the coordinator and teacher for the Adult Diploma Program and has participated with this program for the past 5 years.